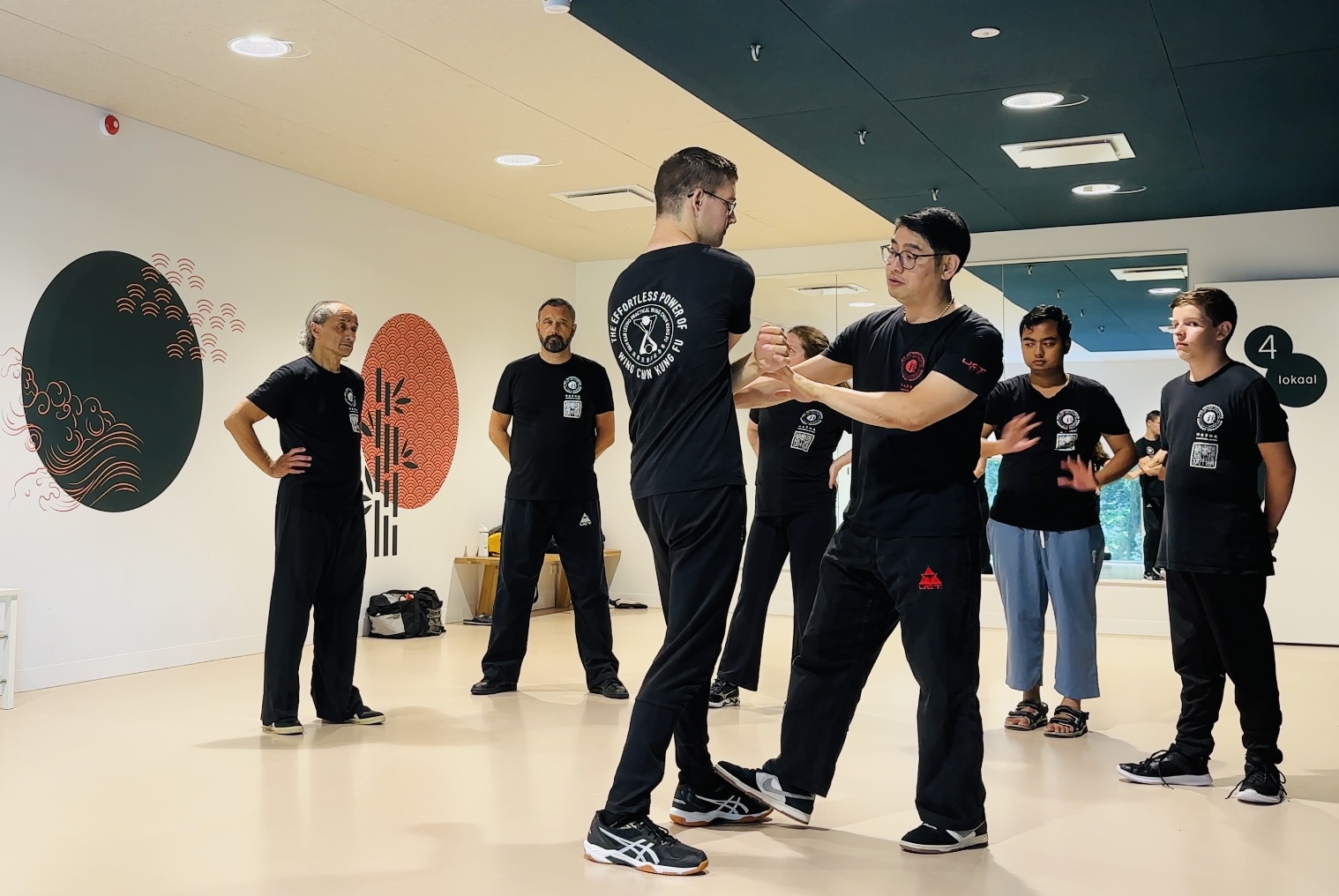 UCT Wing Chun Kung Fu adult lessons Amstelveen From September 7, 2023
Sifu Kenneth Lee will start with a UCT Wing Chun Kung Fu class option for adults in Amstelveen every Thursday in addition to the classes in Uithoorn on Mondays & Wednesdays. This is an opportunity for adults in Amstelveen and the surrounding area to become acquainted with a traditional unique oriental martial art to preserve your body and mind healthy and resilient with Kung Fu.
The location where the lesson takes place is in the gymnasium at Sportlaan 29 Amstelveen and the lesson time is on Thursday from 7:30 PM – 9:00 PM.
If you are interested in a free trial lesson, you can register via the contact form on the UCT Amstelveen page.